Open House- The Real Estate and Mortgage Show: May 11, 2019
Date Posted: May 16, 2019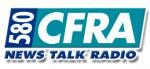 Recent articles state that 99% of mortgage consumers are going with the fixed rates. In the past, the main reason to choose the variable option was the large spread from fixed rates. Now the two have come more into line with each other. The bond markets went up slightly last week, however, some mortgage lender decreased their rates which are as low as the 2.99% mark.
Inventory for Ottawa real estate is still at very low levels with a total of 4360 homes listed. Some real estate agents are still using the tactic of holding off offers for a certain time period which can be stressful for those bidding on the home. Having a real estate agent represent you will help alleviate some of that stress to know if you are paying too much for the home and to handle the negotiations.
Townhomes remain a popular home, especially for the millennials that are less interested in property maintenance. The condo market has rebounded with first time home buyers and down-sizers. When it comes to selling your home, in this seller's market you may want to consider purchasing first to ensure you can find something to suit you. Bridge loans come into effect when you close on your new home before your closing date on your current home. Bridge loans can be used if you have a firm sale on both properties and close within a certain time frame. Carrying both properties will be very costly compared to the costs of a bridge loan.
Cash back promotions offered by institutions have strings attached such as potentially higher interest rates and the requirement to repay the cashback amount if you break the mortgage early. Mortgage Brokers are able to decipher this type of fine print. Some mortgage can only be broken by selling the property. Not all mortgages are created equal so using a Mortgage Broker will help navigate the process and help find the best fit for you.
To listen to the full podcast, click here.
For more information, contact your Mortgage Broker today.