Open House- The Real Estate and Mortgage Show: April 6, 2019
Date Posted: April 8, 2019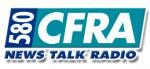 Steve Gregory is once again joined by Frank and Paul discussing real estate in the Ottawa market and mortgages.
When looking for a new mortgage, make sure you are working with a professional who knows the in-and-outs of the products they are selling for you and not just the lowest rate.
In terms of real estate numbers, there are under 4000 active listings. On the residential side, there are just over 3300 and condos account for 625. The number of sales in March is down 8.6%, the residential sales were down 12.4% and condos were up 5%. The average sales price was up 5.4%, the residential prices were up 7.2% and condos were up by 5.2%. The average sale price for March was $432,000. If we look at the year to date figures, number of sales on the residential side was down 2.3% condos are up 6.8%. The average sale price is up 5.2% with an YTD average sale of $420,000 compared to last year at $399,000.
Given the inventory levels, people are hesitant to list their homes for fear of not being able to purchase another one. The difficulty in this type of market is the financing. The lender has to acknowledge that a house price is fair market value. If it comes up short, the clients need to come up with the difference. This is becoming more common with the multiple offers and homes selling for over asking price.
To listen to the full podcast, click here.
Contact your Mortgage Broker today for advice you can count on.